Hello, dear Human Bean.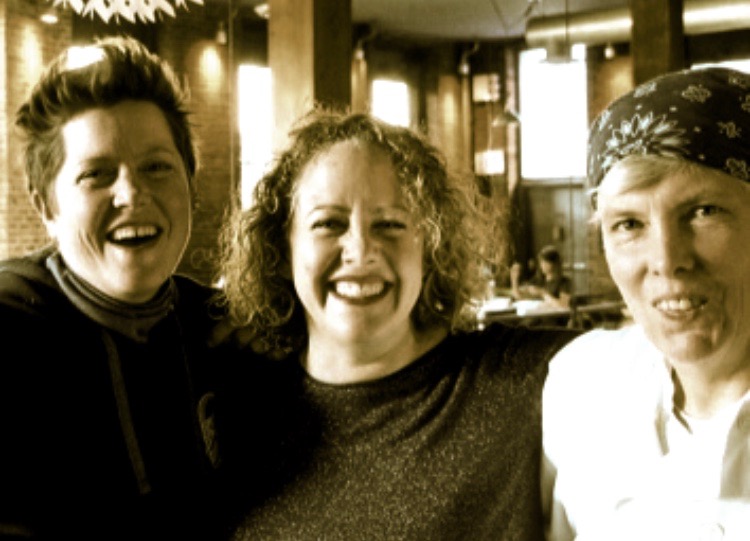 How are you doing? Are you okay? Do you know how much we love you? Hmm? Hmmmmmm?
As you already know, we here at Superfine are all about these five things: delicious food, beautiful art, soul-lifting live music, joy, and humanity.
We're weird, we're creative, we're resilient, and we're movin' and groovin' and zippin' and zappin' to come up with ways to feed your body and soul in these wackadoodle times.
Here's what we're cookin' up to help your mojo at the mo.
NEW HOURS!
New Takeout & Delivery Menu!
We are now open 11:30 - 7, seven days a week
Yessiree: For the first time in our 21-year history, we're delivering in more ways than one! Our bright and shiny takeout & delivery menu is now live on our website, and you can click here to see it and to order.
You can take out any alcoholic beverage with food, too! Our prices for a bottle of wine include a 15 percent "holy crapballz the world's on fire" discount. Mwah!
Specify that you want your order to be "Super Pooper Deluxe," and we will throw in a roll of toilet paper for $1 (limit one roll per order). We figure, if you're putting our good eats into your piehole, we should at least have your back(side) covered. It's the least we can poo. (While supplies last.)
We're aiming for our food delivery service to start this Friday. All deliveries will be no-contact; you'll pay when ordering, and we'll take it from there. If you're in DUMBO or Vinegar Hill, you are within our delivery range. If you live in Brooklyn Heights, we may also be able to reach you, depending on your exact address. Just give us a call.
Since we're a hub of support and hope, we'll be putting $1 from every meal ordered towards purchasing meals for neighbors who are in deep need (i.e. the elderly, single moms, artists and musicians who've lost all income). Let's lift each other up! Woo!
UPCOMING ART AUCTION ALERT!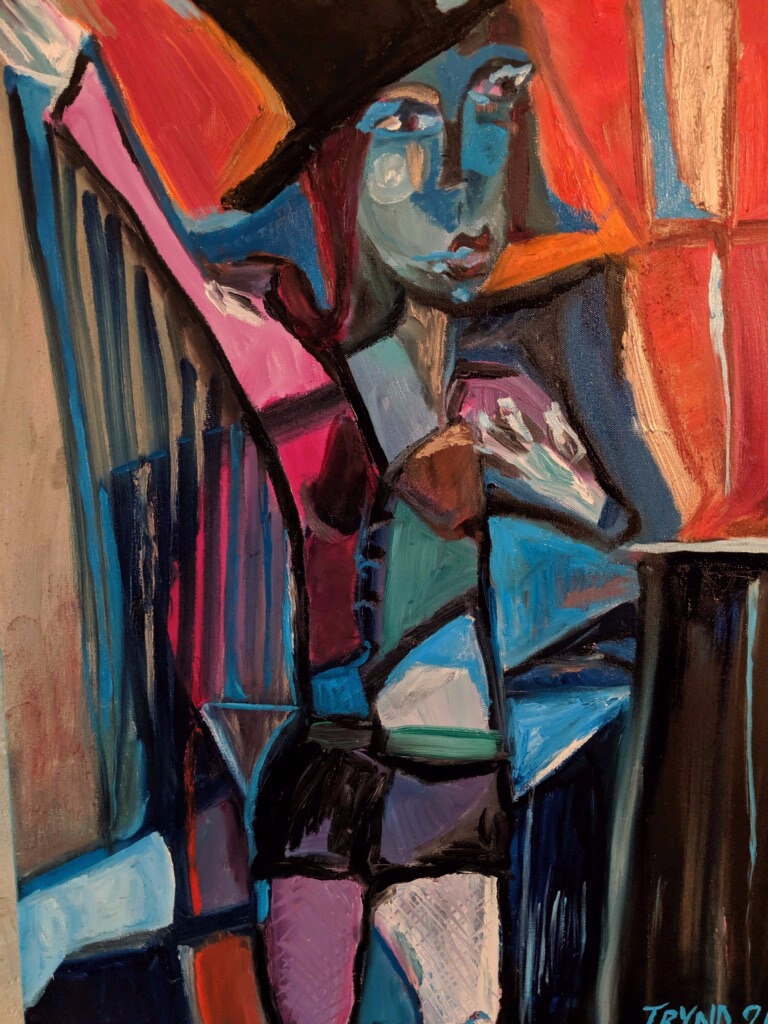 The paintings on our Art Wall right now (an exhibit called Oh My Darling Azalea) are the creations of our very own owner/artist, Tanya Rynd — and Tanya wants to highlight her show as a way to fund Superfine. (Keep your eyes peeled for the next newsletter, which will include auction details.)
"If all the paintings were to be sold, she says, "it would total $54,000. I will put all of that money directly to Superfine so we can stay viable and present in the neighborhood. Once we are fully functioning again, we can help organize a powerful recovery for our fellow small businesses around DUMBO."
Way back in the year 2000, a team of magical Superheros invested $32,000 to help us build by purchasing $50 to $1,000 "Superhero Cards," which went towards their future tab or special event. If you want to become a Superfine Superhero today, just click here to purchase a gift card.
ALSO PERCOLATING:
New Ways To Bring You Live Music!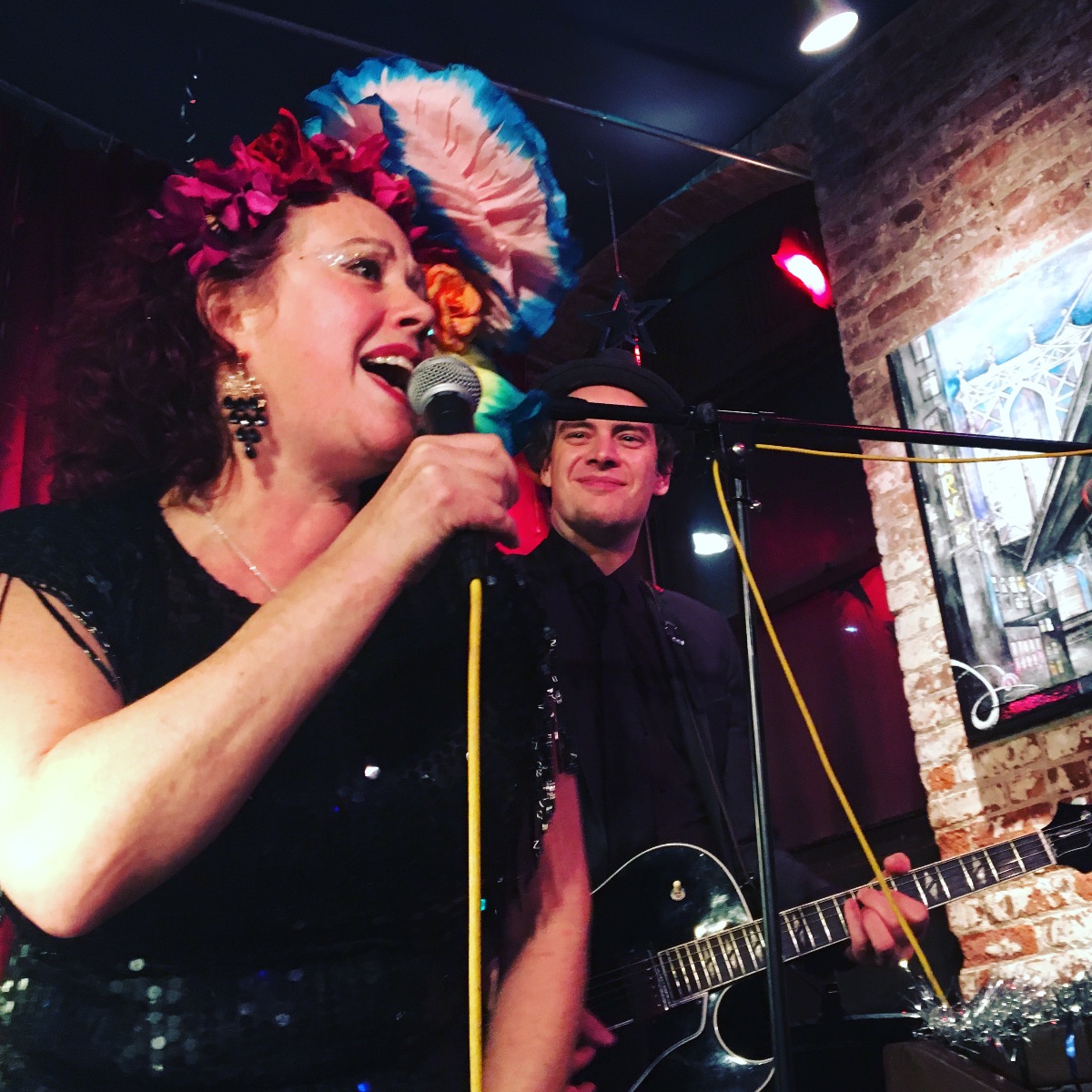 One of our ideas is to give pop-up shows outside in front of our restaurant each day, showcasing a different solo musician every time.
Another idea is to finally launch Tanya's longtime fantasy, "Live from Carnegie Hallway.""Carnegie Hallway" is what we call the little secret silver hallway next to our ice machine. It has incredible acoustics, and we're envisioning Tanya, Jim Wildman and our many other musician friends belting out their bops for sequestered Superfiners to enjoy via the Interweb from the comfort of their cozy bunkers.
Yet another idea is to use Zoom to keep our regular Jazz Jams going. We'd love to start doing virtual jams that allow many people to join in. If you love this idea and/or can think of a better way to implement it (and/or Carnegie Hallways), hit us up! We're open to ideas and would love to get our legendary live music program up and running and spreading joy ASAP.
Stay tuned for more developments — and in the meantime: Be present. Stay calm. Keep creating.
Together, we got this.
XOXO,
Tanya 💋 Cara Lee & Laura