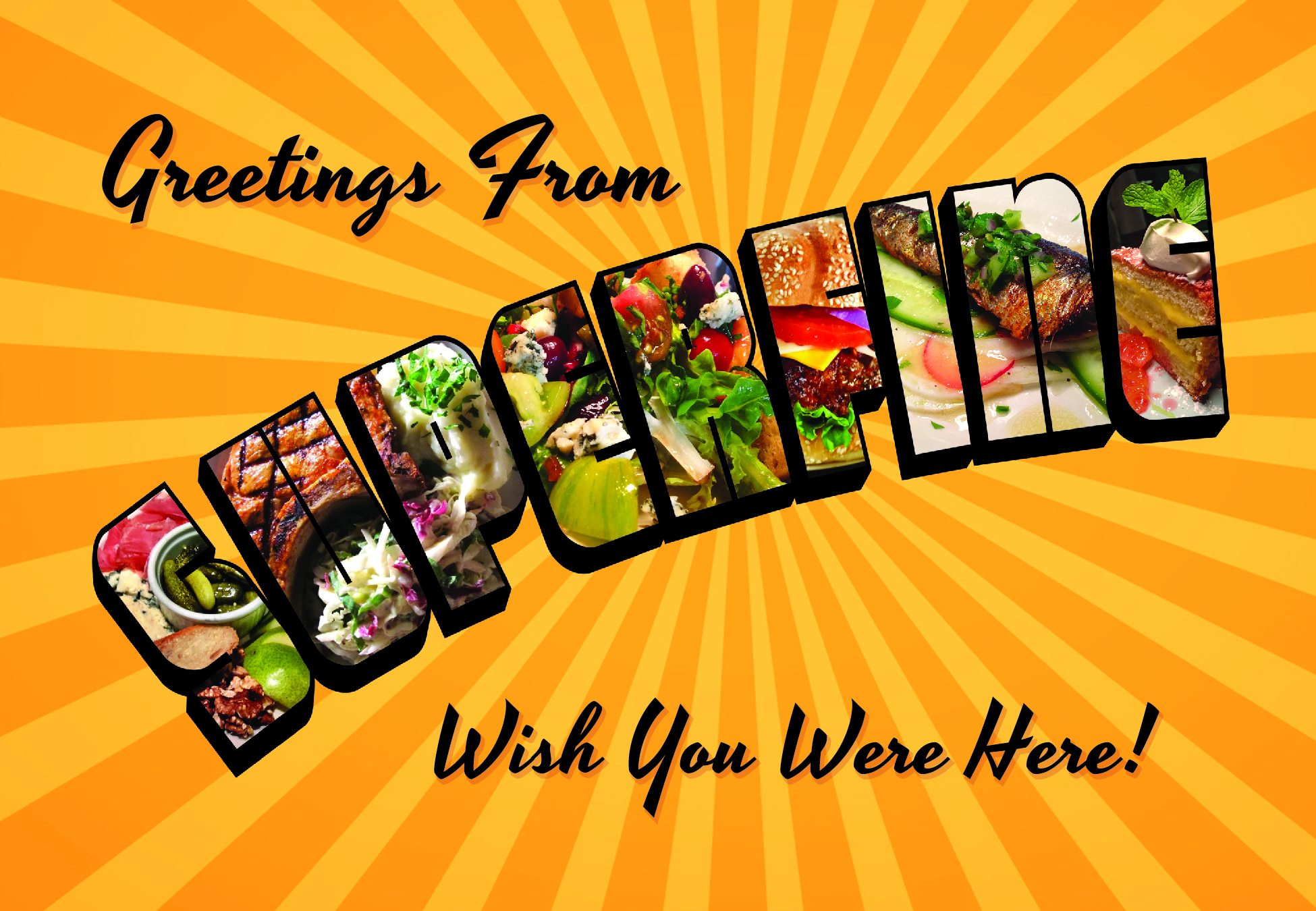 Good morning Dumbo! It is Sunday and we are cooking up Brunch at Superfine for take out and delivery. Do you want buttermilk pancakes, apple wood smoked bacon, hatch New Mexico green chili, farm raised eggs from upstate, pork chops, fresh papaya and so much more?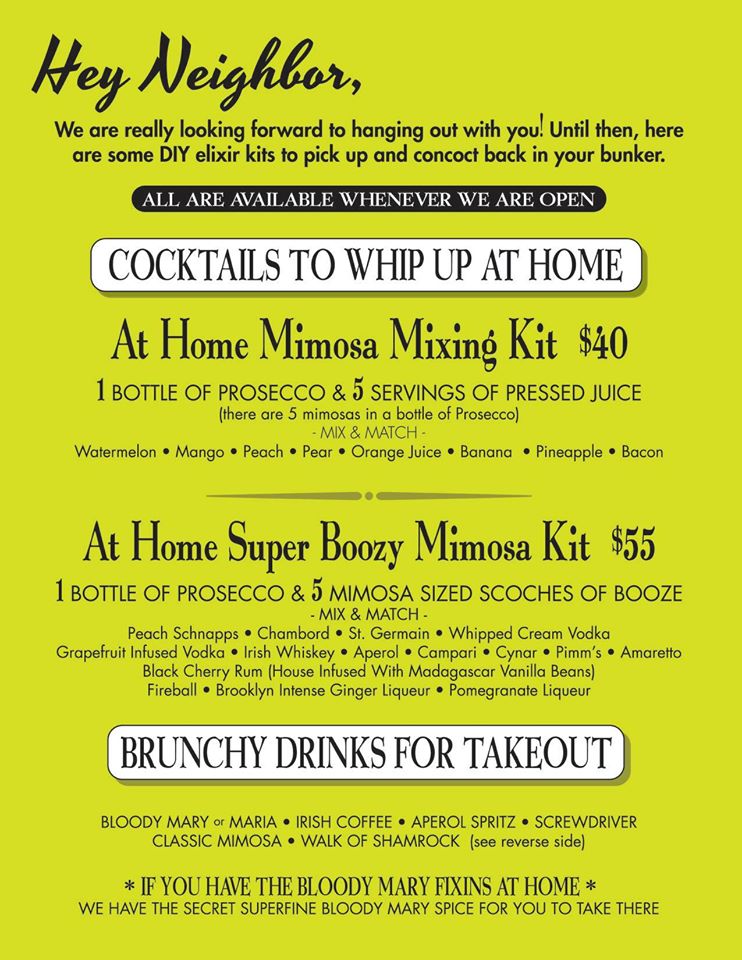 We have an excellent mimosa package, so you can stay in your pajamas while we do the cooking.  It is breakfast all day! Check our menu for daily updates.
We have a small bodega in our lounge where you can pick out wine and sundries while we cook it up. We open at 10:00 am..... Make my day and show us the love!