Amanda Pizzo, pharmacist, and the rest of the gang at City Chemist are keeping their same hours as they bravely service our community.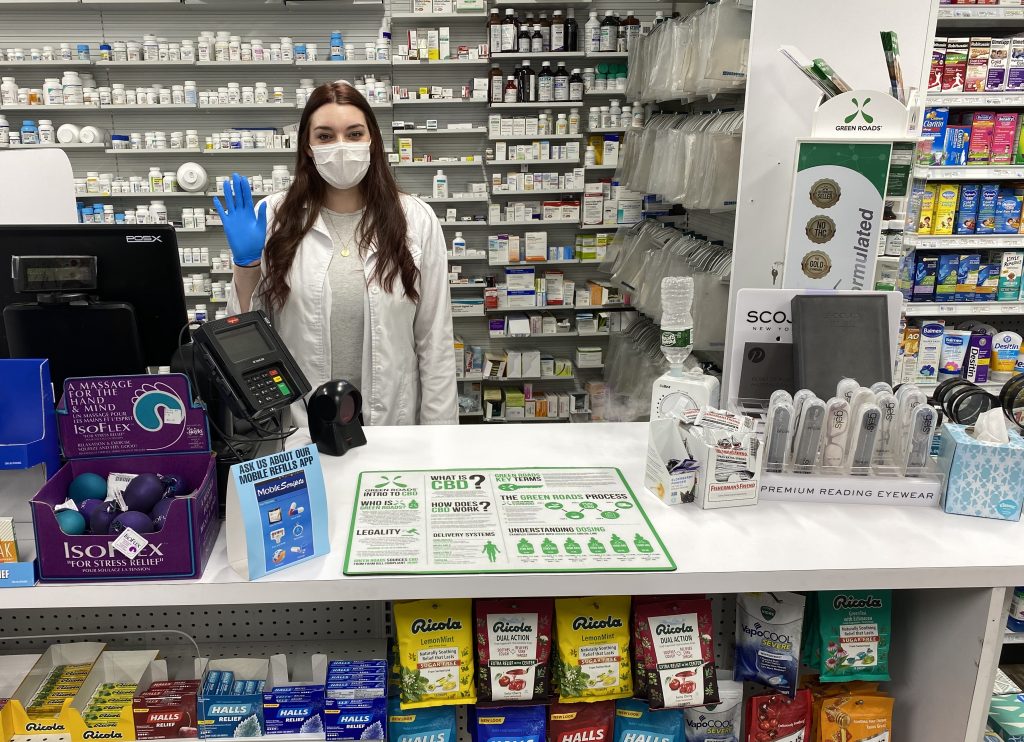 If you are currently in the Dumbo Diaspora, please note that City Chemist delivers all over Brooklyn. They delivered my prescriptions to Crown Heights, as well as cleaning supplies, bath and beauty aids and even lemon Ricola. Low on clean laundry?  They have a great selection of women's and men's underwear.
Thanks also goes out to Danji, Stephanie, Jason, Ruth and Charlie who always keep us healthy, happy and looking good. Your service to the community is greatly appreciated at this unprecedented time. Please stay safe. Dumbo Direct loves you.
Amanda asks that everyone stays safe.