YES!!!
The Gardenia must go on as well as the Tuscan Roast Turkey with extra cranberry mustard, please.  Although his business is down 90%, John Coppola, owner of Bread and Spread, along with Jarissa and Jasmine intermittently, are at their new normal stations 6 feet apart preparing 
Dumbo

's favorite sandwiches. While sourcing is difficult ,as his bread supplier has closed temporarily, John is working out the glitches day by day finding alternate  high quality sourcing for his artisanal gastronomical masterpieces.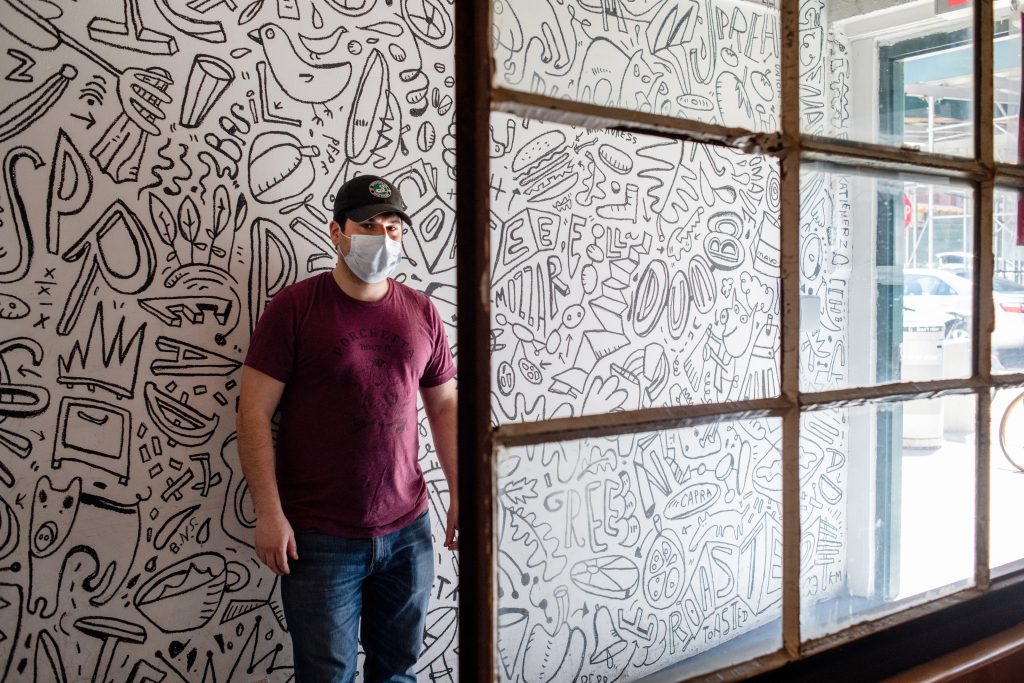 His positivity and faith in the neighborhood does not stop there. He is still planning to open his future store, Bee Public on Front Street right next door to Bread and Spread. Bee Public's specialty will be honey infused edibles featuring ice cream, coffee, espresso and many vegetarian options. It is  nice to have something to look forward to.

photo by PHILIP GREENBERG